Mini Hole Aluminium Expanded Metal:
  Expanded Metal, made of superior quality steel sheets by incising and simultaneously expanding, has features of beautiful appearance, lightness in weight and good ventilation etc.
  Expanded mesh is widely used as isolation fences in industrial, building, household and so on.
  Materials: aluminum plate, aluminum magnesium alloy plate.
  Specification:
  LWD:3mm~300mm;
  SWD: 2mm~150mm;
  Plate thickness:0.3mm~9mm;
  Strand width:0.5-30mm
  Range of roll length:1m~30m;
  Roll width:10mm~1250mm.
  Width: maximum up to 3M
  Hole shape:Diamond hole ,square hole,scale hole
  Hole type :Raised /standard hole,Flattened hole.
  Surface treatment & tech: baking varnish, anodic oxidation,PVC / powder coated,pvdf.
  Characteristics: Light-duty, corrosion resistance,beautiful and long service life.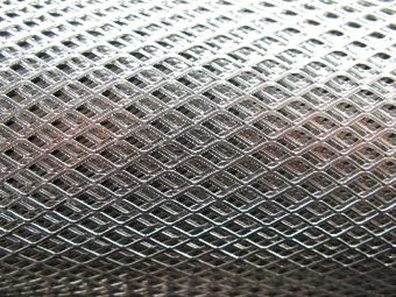 FAQ:
  Q: How strong is Expanded metal?
  A: Expanded metal is not joined or welded, which results in a homogeneous product. Similarly, expanded metal manufactured from alternative materials such as Aluminum, Copper, Brass, etc., will exhibit the same material strength properties as the original raw sheet used to manufacture the Expanded metal.
  Q: What is your company usually uses for the material?
  A: We mainly use Carbon Steel, Aluminum, Copper, Titanium, SS430, SS304 and SS316. We can also design and manufacture arbitrary product according to your requirement.
  Q: I have no idea what mesh I need. How do I find it?
  A: Our website contains considerable technical information and photographs to assist you and we will attempt to supply you with the wire mesh you specify. However, we cannot recommend a particular wire mesh for specialized applications. We need to be given a specific mesh description or sample in order to proceed. If you are still uncertain, we suggest that you contact an engineering consultant in your field. Another possibility would be for you to purchase samples from us to determine their suitability.
  our company as a Mini Hole Aluminium Expanded Metal Supplier,if you need that pls contact us.