Decorative Aluminium Expanded Metal is made first by creating multiple slits in the sheet, and then stretching the sheet. The stretching creates a unique diamond pattern opening with one of the strands protruding at a slight angle. These raised strands can be flattened later in the process if desired. Instead of punching, it reduces scrap metal waste and makes it cost-effective.
  It is made of various materials and typically used for screening, ventilating or security as a guard. Also used in decoration, construction, filtration, medical product, chemical industry……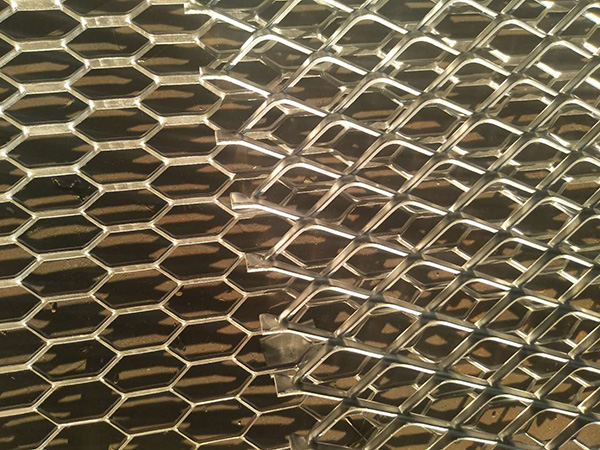 Application:
  1. It used with concrete in buildings and construction, maintenance of equipments, making of arts and crafts, covering screen for first class sound case.
  2. It is fencing for super highway, studio, highway.
  3. Heavy expanded metal can be used as step mesh of oil tanks, working platform, corridor and walking road for heavy model equipment, boiler, petroleum and mine well, automobile vehicles, big ships.
  4. It also serve as reinforcing bar in construction, railway and bridges.
  Advantages:
  1) Used as decorative mesh for building outer wall.
  2) Visibility and colorful.
  3) Rainstorm or insolation won`t hurt.
  4) Aluminum won`t get rusty.
  5) Anti-corrosive.
  6) Weight is light enough for outer wall hanging.
  Our Service:
  1. 24 hours service will be always available.
  2. We can customize the product according to your design.
  3. We follow the principle – be honest, professional and efficient.
  4. Perfect after-sales service.
  5. If you are interested in our products or related products, please contact us.
  Our company as a Expanded Metal Manufacturer ,if you need that pls contact us.