Aluminum Expanded Metal Details:
  (1)Expanded Metal Material:
  Galvanized Sheet, Plain Steel Sheet, Aluminum Sheet, Stainless Steel Sheet, Nickel Sheet, PVC coat Expanded Metal.
  (2)Expanded Metal Product Feature:
  Expanded metal has features of strong, beautiful appearance, and good ventilation etc. Colors can be applied on expanded metal.
  Strand width: 0.5mm-1.2mm
  (3)Application of Expanded Metal:
  Expanded Metal is also named Expanded Mesh or Expanded Metal Mesh. Expanded Metal is widely in air filter,Hood filter,Air purifier screen so on.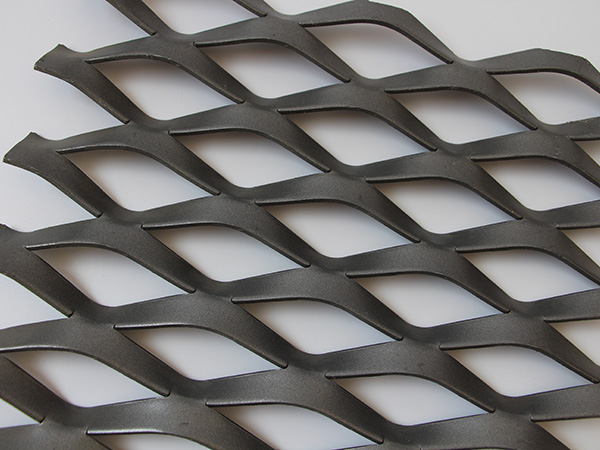 Expanded Metal Material: stainless steel plate, aluminium plate, common carbon plate ,brass plate, nickle plate, titanium plate ,iron plate ,Al-Mg alloy plate
  Weaving: punched and stretched, sturdy and durable with elegant appearance.
  Metal Surface:
  PVC coated, sprayed, plastic coated, hot dipped galvanized, electro galvanized, etc.
  Application : Flooring,Ventilation,Architectural,Railing,Filtration,Decorative mesh,Wall facade and cladding,Building ceiling,Sun screen,Interior design,etc.
  FAQ
  1. Are you factory/manufacturer or trader?
  We are direct factory. Everything is flexible and there is no need to worry about extra charges by the trader.
  2. Which countries do you export to?
  Our goods are mainly exported to Australia, Canada, UK, USA, Germany, Thailand,South Korea and so on.
  3. Can I get free samples?
  If the sample is available, yes, can be free. If unavailable, need to customize.
  4. What is your minimum order quantity?
  Actually there is no MOQ for our products. But usually we can recommend a quantity based on the price which is easy to accept.
  our company as a Aluminum Expanded Metal Manufacturer ,if you need that pls contact us.