Expanded metal mesh fence is also called Diamond wire mesh fence.
  It's produced by expanded metal mesh and then welded into the steel frame made by steel pipe or steel angle bar. This type of fence is used extensively for high security applications, the industrial solution for high traffic areas that require maximum security. Expanded Fencing is based on a simple round rail fence framework with the added strength and security of expanded metal mesh panels.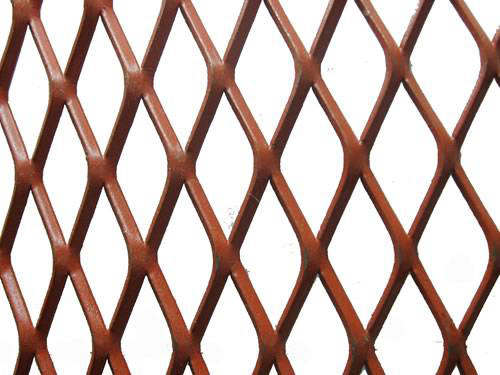 Expanded metal mesh fence is also used as high security fence with barbed wire or razore barbed concertina wire above.
  Materials: Iron, Stainless steel, low carbon steel, aluminum, nickel, Al-Mg alloy plate, etc.
  Surface treatment:
  Without treatment
  Anodized finish (colour can be silver, blue, green, yellow,pink, red,black, as you like)
  Powder coated
  PVC coated
  PVDF (surface will be much more smooth, level off and glossy, it also has a much longer life span than common treatment)
  Application of epanded metal fence
  Expanded metal fence is widely used in ceiling, facade, railway, road, highway and civil building construction. It also can be used in outer wall decoration and chemical industry, as window screen, filter, etc.
  our company as a aluminum expanded metal suppliers ,if you need that pls contact us.