Hexagonal Aluminum Expanded Metal Mesh Feature :
  1.Continuity--the mesh is formed from a single piece of metal
  2.Environment friendly--no wasteful of material
  3.High strength--higher strength to weight ration then metal sheet
  4.Good hardness
  5.Good conductivity
  6.Screening--practical and effective light filtration
  7.Corrosion resistance
  Type: 1.Anodized aluminum metal;
  2.Oxidation color aluminum expanded metal mesh;
  3.Ceiling expanded metal;
  4.Aluminum curtain wall;
  5.Aluminum metal for exterior decoration;
  6.Powder coated expanded metal;
  7.Flattened expanded metal etc.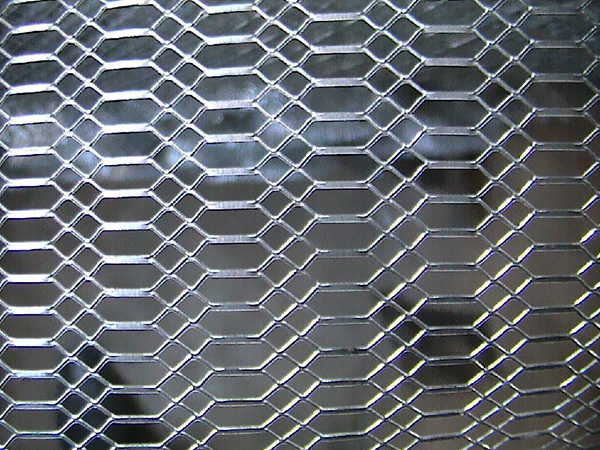 application
  1.Fence,panels & grids;
  2.Walkways;
  3.Protections &barres;
  4.Industrials & fire stairs;
  5.Metal walls;
  6.Metal ceilings;
  7.Facade screening;
  Package
  1.On pallet with waterproof cloth,the biggest width is 1500mm
  2.In wooden case with waterproof paper
  3.In carton box
  4.In roll with woven bag,the biggest width is 3000mm
  5.In bulk or In bundle
  Packaging Details:
  Aluminium plate expanded metal mesh for decoration:
  1.Iron pallet and waterproof plastic for heavy expanded metal mesh.
  2.Wooden case for light or soft material.
  3.Every two pieces should put one paper to protect the surface.
  our company as a Hexagonal Aluminum Expanded Metal Mesh Factory ,if you need that pls contact us.