Expanded wire mesh
is a versatile and economical product. Made from a sheet of metal uniformly slit and stretched, forming diamond-shaped openings in the sheet
  Expanded wire mesh is a one piece construction that won't unravel and under normal circumstances and will hold its shape for many years. The strands and bonds of the diamond-shaped trusses add strength and rigidity.
  Expanded wire mesh comes in a standard (raised) or flattened diamond pattern in a variety of gauges, opening sizes, materials and sheet sizes.
  Expanded wire mesh is typically used for screening, ventilating or security as a guard. The openings permit passage of light, air, heat and sound, and sheet is lightweight and easy to fabricate and form. Decorative patterns have the same properties and are used aesthetically. Decorative patterns may be found in applications like retail shelving, signage, partitions, ceiling tiles, and more.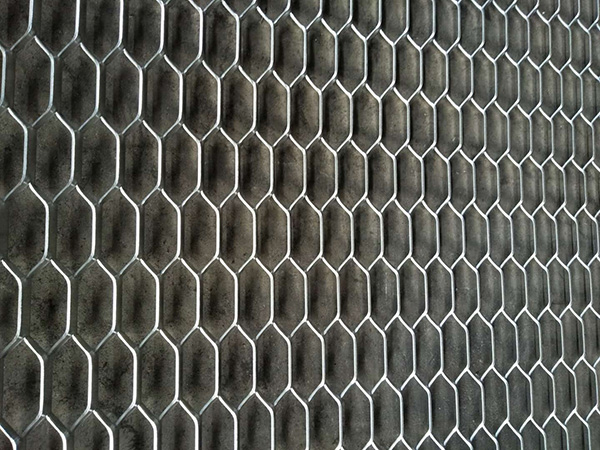 Feature
  1.Continuity--the mesh is formed from a single piece of metal
  2.Environment friendly--no wasteful of material
  3.High strength--higher strength to weight ration then metal sheet
  4.Good hardness
  5.Good conductivity
  6.Screening--practical and effective light filtration
  7.Corrosion resistance
  Package
  1.On pallet with waterproof cloth,the biggest width is 1500mm
  2.In wooden case with waterproof paper
  3.In carton box
  4.In roll with woven bag,the biggest width is 3000mm
  5.In bulk or In bundle
  our company as a Expanded Metal Mesh Manufacturer ,if you need that pls contact us.